Golf coaching is all about you and what you want to get out of your game. We pride ourselves on being good listeners and aim to provide the best possible professional advice, whilst ensuring each lesson is tailored and enjoyable for the golfer.
Why Coaching?
We're passionate about helping you play better golf.
Every golfer enjoys the game more when they're hitting good shots and playing well. This is our mission for you.
Think back to your last few rounds and try to pinpoint an area that cost you shots…
Maybe, you had too many three-putts as a result of poor distance control? Or did you miss too many fairways to the right meaning you had to chip out sideways? It could be that you play well in practice rounds with your friends but struggle to replicate that in competitions?
Through our experiences in the game and our PGA education, we appreciate that every golfer is different. That's why we offer a range of lessons and packages to suit everyone.
Lessons will cover:
Golf Fundamentals
Swing Basics
Short Game
Long Game
Course Management
Debbie Hanna - Head Teaching Professional
Debbie has 6 years experience on the Ladies European Tour as well as 23 years as a PGA Professional. Debbie has served as the Ulster Coach for the ILGU for 12 years, as well as being the Ulster Coach for the Golfing Union of Ireland Ulster Branch for 7 years, tasked with bringing juniors from clubs and assisting them to rise through the ranks to interprovincial level.
---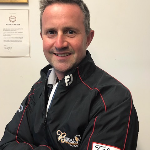 Paul Gray - PGA Professional
With 25 years experience Paul is well rounded and knowledgable coach. He has additional skills to his services with Titleist Performance Institute Golf Fitness Professional qualifications and is a Level 3 TPI Junior coach. Paul learned from one of Irelands most successful coaches serving his training under Michael Bannon , coach for over 20 years to Rory McIlroy. He then sent time under Master Professional Tony Coveney and also has spent time with Claude Harmon too.
---
Mike Alexander - Director of Academy
Michael has a passion for helping golfers of all levels improve their games, most importantly their enjoyment and passion to play. He studied Sports Coaching at Undergraduate level and Sports Psychology at Masters level and has the experience to help any golfer.
---
Patrick Small - PGA Professional
My desire is to bring world-class instruction to the golfers of Ireland and further afield. In continuous pursuit of researching and developing my own ideas, I have been fortunate to spend time around many of the best minds in golf coaching from Michael Bannon, to Dr Mark Bull, PhD. and Dr Greg Rose, TPI Founder. As a golf instructor I work with and help develop the skills of all golfers, from beginners to European Touring Professionals. Contact me at https://patricksmallgolf.co.uk/
---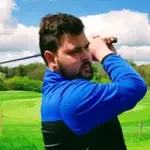 Stuart Bleakley - Assistant Professional
Stuart has played golf his whole life. Started when he was 4 years old, becoming a scratch golfer at the age of 16. Stuart played senior golf representing Shandon Park Golf Club, winning several Belfast & District and Senior Cup matches. Stuart then went on to win the South of Ireland in 2014. Stuart then decided to further his knowledge of the game by joining the PGA in 2016 to become a teaching professional. Now he shares his passion for golf by helping others improve their game.
---